Press
Listener Reviews
Funny, true, makes the Bible doable! Listen you will thank yourself. It's funny!

Guemes via Apple Podcasts | ⭐⭐⭐⭐⭐
This is the most fun I've had listening to religious stories. I went to a catholic school, so I feel I've been beaten over the head with many of these stories, but their take on makes it all worth while. The vibe is great and I've easily laughed out loud listening.

Not David Wong via Apple Podcasts | ⭐⭐⭐⭐⭐
Keep up the good work! Love the vibe!

Probably Raised by Wolves via Apple Podcasts | ⭐⭐⭐⭐⭐
Some guys from work and I listen to this every week, laugh about how ridiculous these stories actually are, and really enjoy the hosts of the show

Hammock Knight via Apple Podcasts | ⭐⭐⭐⭐⭐
I'm a former Christian and this podcast hits all the right marks for me: funny, smart, and thoughtful. It's a great mix of exploring how absurd the biblical stories are to modern ears (stories many of us take for granted) and respecting the stories by deep diving into their content and meaning.

willwindow via Apple Podcasts | ⭐⭐⭐⭐⭐
All I need to do is quote a line from one of their episodes: "Jesus' first miracle was knocking up his mother." I'm in.

A Good Painter via Apple Podcasts | ⭐⭐⭐⭐⭐
The Podcast
Unintentionally funny, surprisingly reverent, and entirely compelling, 'The King James Virgin' explores the space between facts and nostalgia.
Adam and Alan revisit all the feel good Bible stories learned from childhoods spent in church through the lenses of adulthood. While Nick, the Virgin himself and a complete novice to both the Bible and Christian culture at large, lends a fresh and reveled perspective to the insane details that are often glossed over in the Biblical narrative.
Incest, genocide, and the absurdity of how much Jesus spits on his followers, 'The King James Virgin' examines the stories that Christians think they know, and wrestles with all the angels they were afraid to face until now.
The Hosts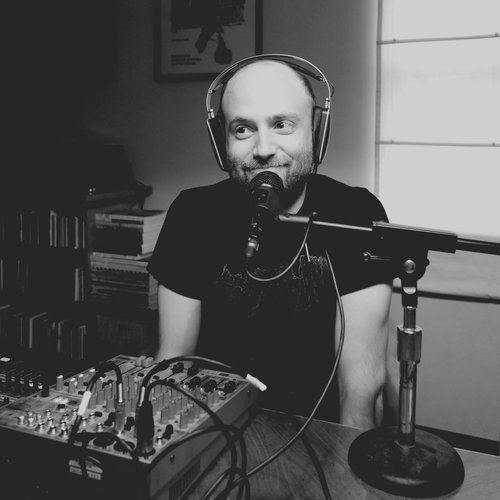 Nick
Besides being the eponymous Virgin, Nick provides the cozy living room where the podcast gets recorded. He also runs the sound and manages the recording mix and levels.
Nick's Web Stuff
Alan
This podcast has caused Alan to read the Bible more than when he actually believed that its stories were true. He provides the photography and all graphics related to the podcast—including the episode art.
Alan's Web Stuff