About
Unintentionally funny, surprisingly reverent, and entirely compelling, 'The King James Virgin' explores the space between facts and nostalgia.
Adam and Alan revisit all the feel good Bible stories learned from childhoods spent in church through the lenses of adulthood. While Nick, the Virgin himself and a complete novice to both the Bible and Christian culture at large, lends a fresh and reveled perspective to the insane details that are often glossed over in the Biblical narrative.
Incest, genocide, and the absurdity of how much Jesus spits on his followers, 'The King James Virgin' examines the stories that Christians think they know, and wrestles with all the angels they were afraid to face until now.
Our Theme Song and Outro Music
The King James Virgin theme song is "Kiksadi" by Máscaras off their album "El Moran", special thanks to them and Resurrection Records for letting us use their amazing song!
Additionally, every week we feature a different Resurrection Records song at the end of each episode. Resurrection Records is a fantastic independent record label from Spokane, WA that we wanted to help spread the word about. Go buy some music off of their Bandcamp, or if you're interested in vinyl, give The Business a call and they'll hook you right up.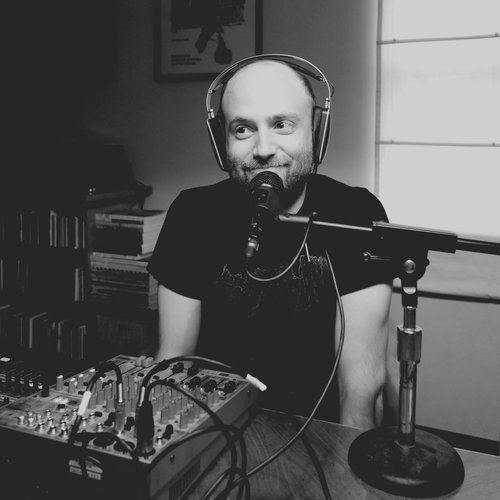 Nick
Nick Rennis grew up between Milwaukee and Chicago, and is now the Owner of 'The Business', a record store in Anacortes, Washington. He is a member of the band 'Buffet', and is a connoisseur of boardgames and botany.
Nick's Web Stuff
Alan
Alan Ayers is a Graphic Designer who spends much of his time balancing work life with chasing around his sassy toddler of a son. Alan has a passion for craftsmanship, and is an ardent wood and leather worker.
Alan's Web Stuff